2019 Valentines Day Spending
When it comes to gaining your share of the $20 billion dollar market it is important to know what sells and where new opportunities are open.


For the Valentine holiday, the traditional items sold are Candy, Flowers, Jewelry, Greeting Cards, Evening Out, Clothing, and Gift Cards/Certificates. The big venue generators are Jewelry at $3.9B and an Evening out at $3.5B. However, the larget quantity of items sold is 55% shoppers buy candy and 46% of them purchase greeting cards.
If your business has any of these items for sale, and especially if you own a restaurant or supply entertainment like movies and theater it is important to plan ahead with a valentines campaign with artwork and an advertising budget to reach your target customer for this fruitful occasion of love.
People still shop retail however in today's world, convenience is everything. Many gift purchases are made online through e-commerce and 13% of those purchases are on phones.  If your loved one is out of state or out of the country, your gifts can easily show up on their doorsteps. How convenient and thoughtful!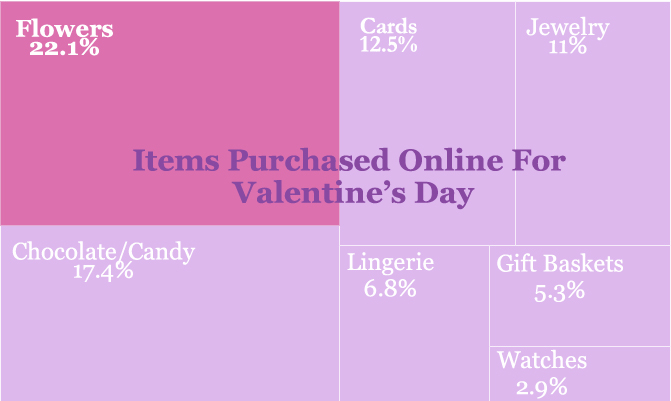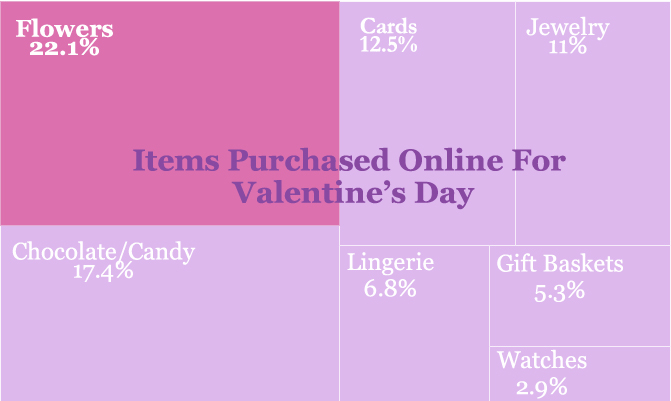 29% of Valentine's Day shoppers plan to make a purchase online, up from 27% last year, according to an NRF survey.
How to capture the season of LOVE.
If you have a retail store you must have a website with good brand recognition that offers the same items at your shop and for your shopping cart. Many times when people visit your brick and mortar storefront they may not be ready to purchase. Once they have reviewed all their choices and have decided on your product is the perfect one they may want to purchase online when you are not open. The customer may want it to be shipped to their sweetheart or available for pickup the next day. This is a great way to increase sales and don't forget about wrapping services.
Maybe you only have an online store, many people do. You will have to work extra hard with an SEO (search engine optimized) website filled with amazing products specifically presented as suggestive Valentine's gifts. Brand awareness is important so visitors feel trust that your company will deliver a great and timely product. Advertising on social media platforms, on highly trafficked sites and popular mobile apps, is where you want to be spending your campaign dollars. It is important to be strategic with your promotions so your ads are not delivered to just anyone but actually the people that are more likely to purchase your product.
Several things to consider are easy return policies. A recent survey found:
51% of U.S. online shoppers avoid buying from online retailers who do not offer free returns.
"Approximately 50.0% of North American shoppers look at returns as part of their initial buying decision, and the lack of options in terms of price, convenience and policy will have a direct impact on how a given brand is viewed," – Source:  Radial Inc.
An e-commerce website will not only help to increase sales but should be a place for collecting emails and SMS text options for future sales, specials, and promotions. You can use this information to promote your products for all the holidays. Below is a very simple e-retail site. Say you sell socks, jewelry, pottery or gift baskets it doesn't matter, start small and build as you go.
WurkHub has helped many people get started with their online store. Don't get lost on large sites that have many vendors. By having your own site you will have a captive audience and can promote your own products to the visitor. With your own site, we can help you build your brand and future sales. If you have a few products and want to get started quickly check out this customizable website store.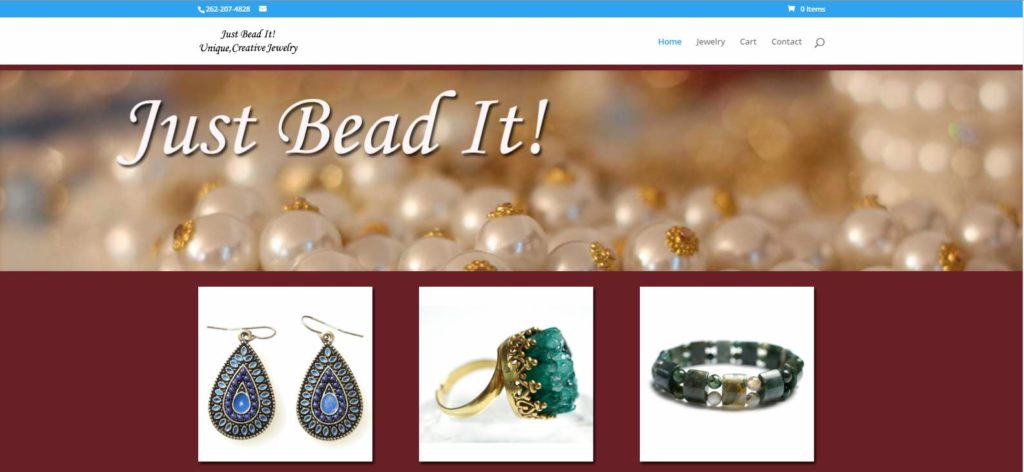 Valentine's Trends and Opportunities
Maybe your products are more lovely than you know. There are new trends out there for people who will celebrate the season without a significant other. There is a whole movement of "anti-valentines" gifts, "love yourself" gifts, and Valentine parties with friends (We really need a name for this). Here is a percentage chart by gender of emerging possibilities for this upcoming holiday.

Create Your Own Valentine Specials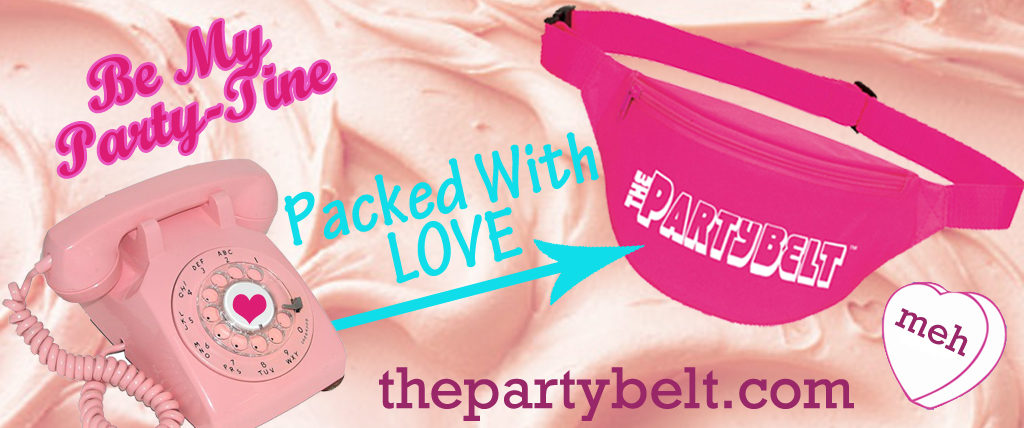 Believe it or not but fanny packs are back in style and they are a hot commodity. They are currently a fashion trend. Here is an example of how to capture a bit of what is trending.