About WurkHub
An opportunity presented itself to open up a co-working space in downtown Waukesha, WI. WurkHub was founded in 2014 with the original purpose of giving the local creative and tech people a place to gather in the suburbs west of Milwaukee. At that time Mary Jane Sanchez had already been in business as Dynamaismo Marketing and Events since 2004.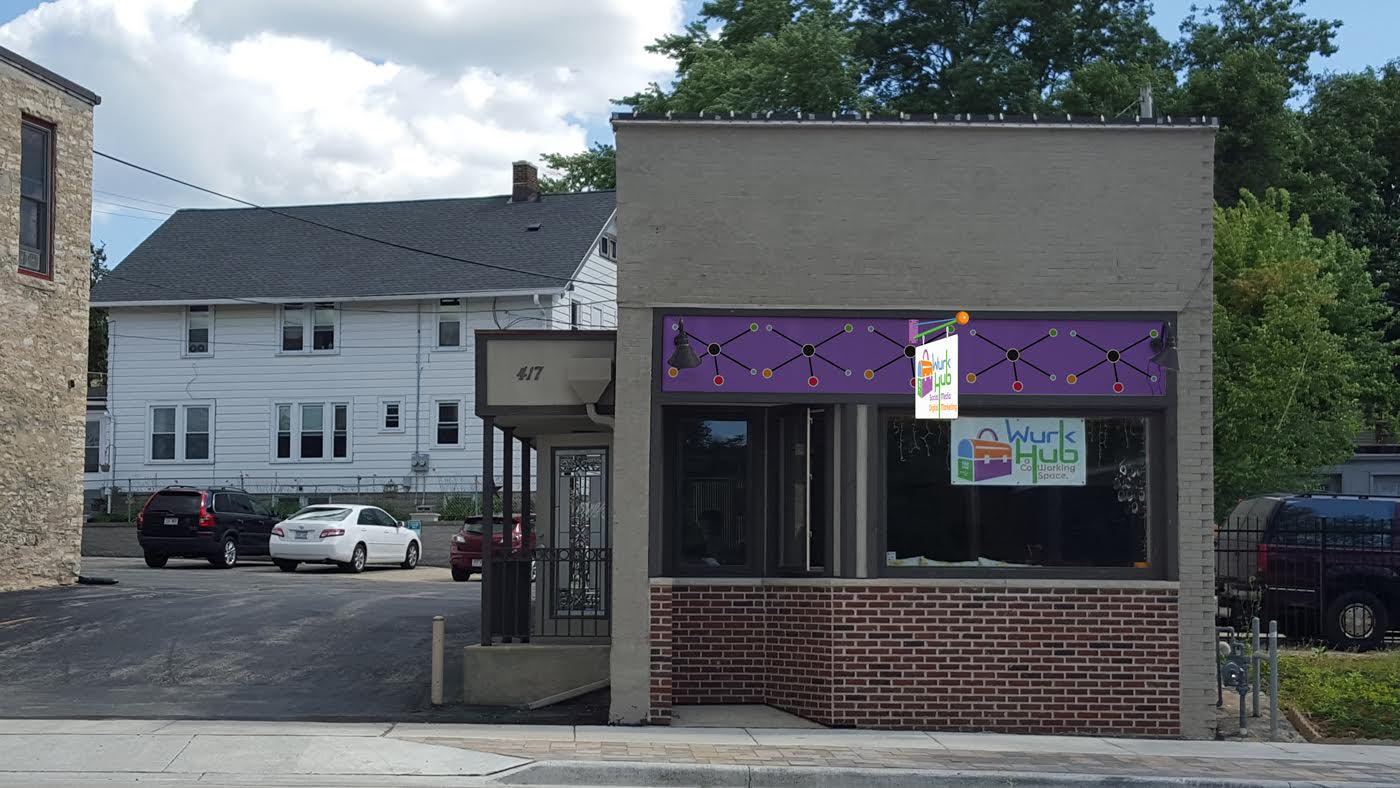 Soon WurkHub became a gathering place of online specialists in branding, design, animation, copywriting, photography, web development, SEO and marketing professionals. What happened next was simple and natural, Dynamismo was gone and morphed into WurkHub Digital Marketing. Our rebranding to WurkHub Digital Marketing was a good fit for all. 
We invite you to visit us at our new location on the 5 Points in downtown Waukesha.