Project: Clear & Freshwater
Marketing materials should appeal to each audience your company pursues. If your sales team calls on fire departments your handouts should reflect items that appeal to them. But I would steer clear of pictures of puppies, save that for the veterinarian offices.  Your brochure can look very corporate or in this case, the client request was to appeal to women and daycare facilities. The city of Milwaukee has an ongoing dilemma with lead pipes and providing clean drinking water to children. Clear and Freshwater is here to provide centers and parents with certified clean water until the city can clean up pipes leading to homes. This company is located in Milwaukee, we made sure to impress on people that will receive this brochure that this is a Milwaukee based company.
WurkHub interviews our clients to make sure we have the details about the company so we can confidently create a visual representation of their business. Our work includes a mockup and usually one revision and a final tweak. We offer copy-writing services to help make the job a breeze. Many times we can add detailed content for your brochure with a phone call then do our edits behind the scenes.
Here is a before and after look at a recently finished project. The client is so happy that phase 2 will include a refresh of the website and business cards.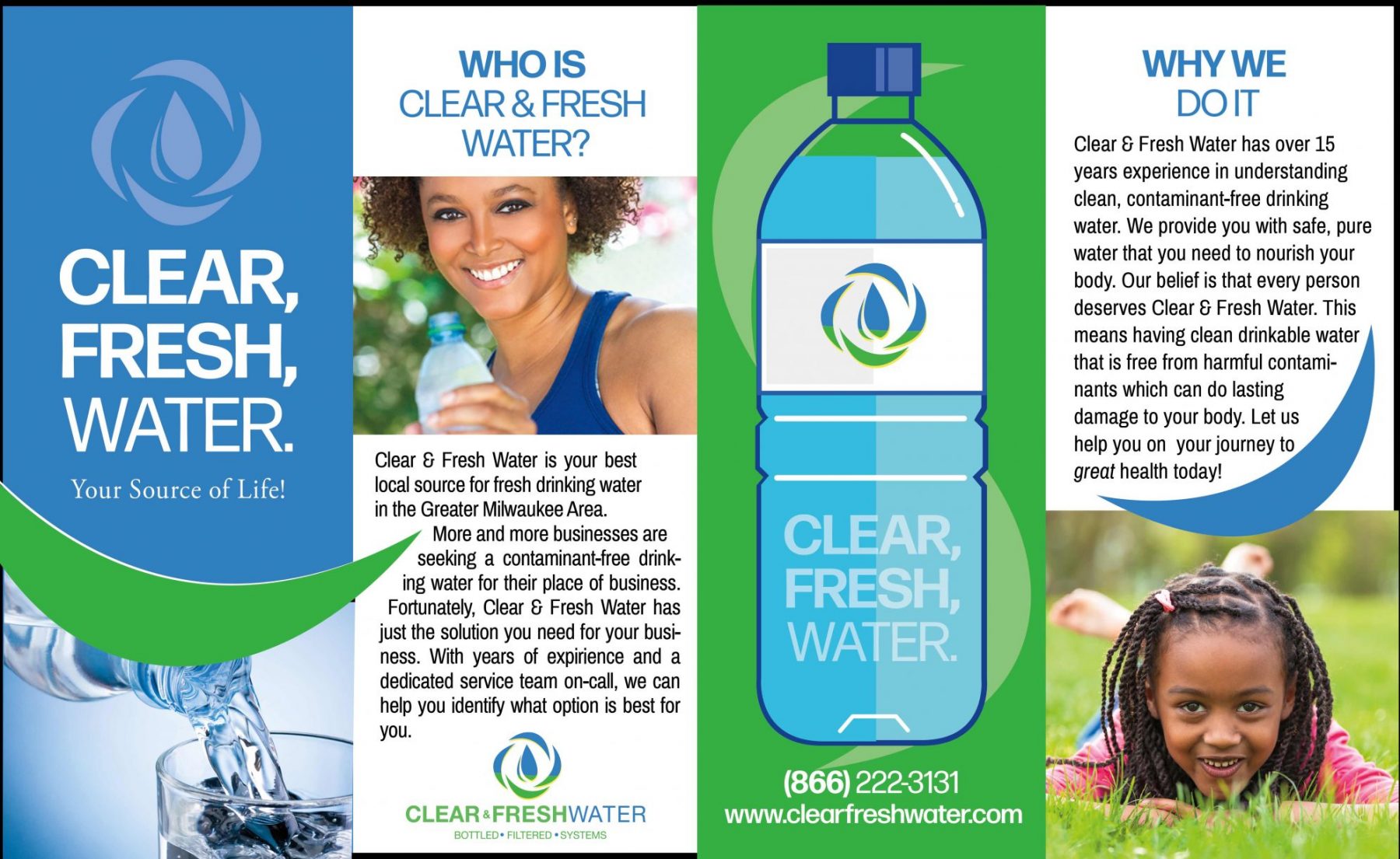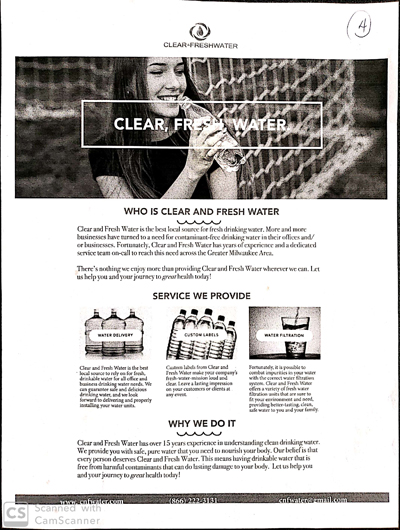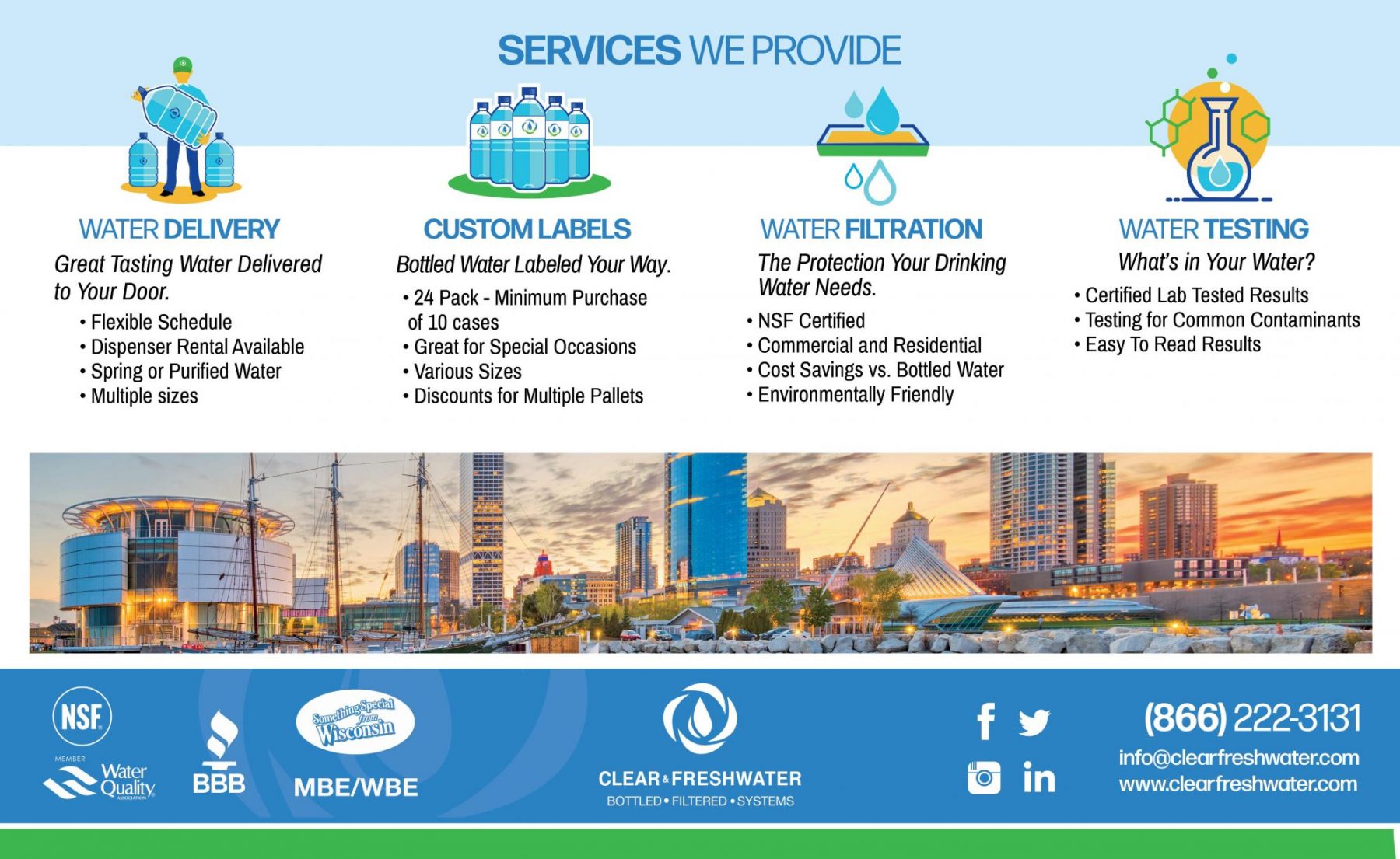 Project: Josh Katcha Welding
Print is not dead. One of the best ways to market your business is through a brochure. In a well-designed, two-sided trifold brochure, you can tell people a lot about your business. This format is an easy way to glance over the highlights of your company. Delivering your message directly into the hands of potential clients can effectively gain their attention.
Outside (black)
Inside (white)
Business Card Options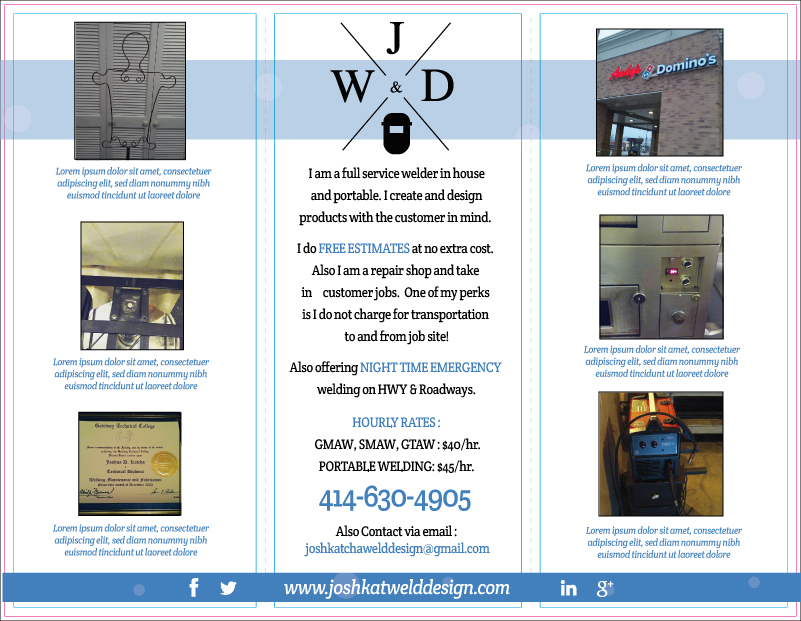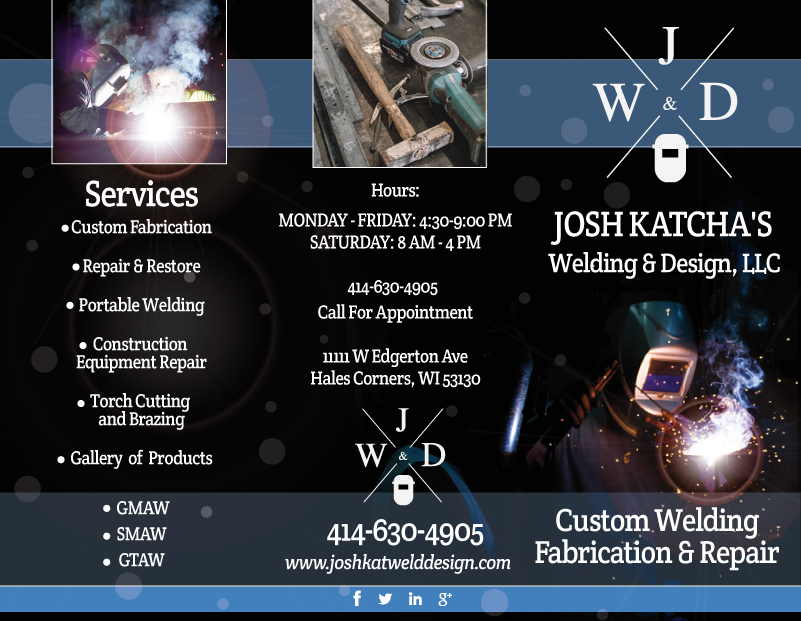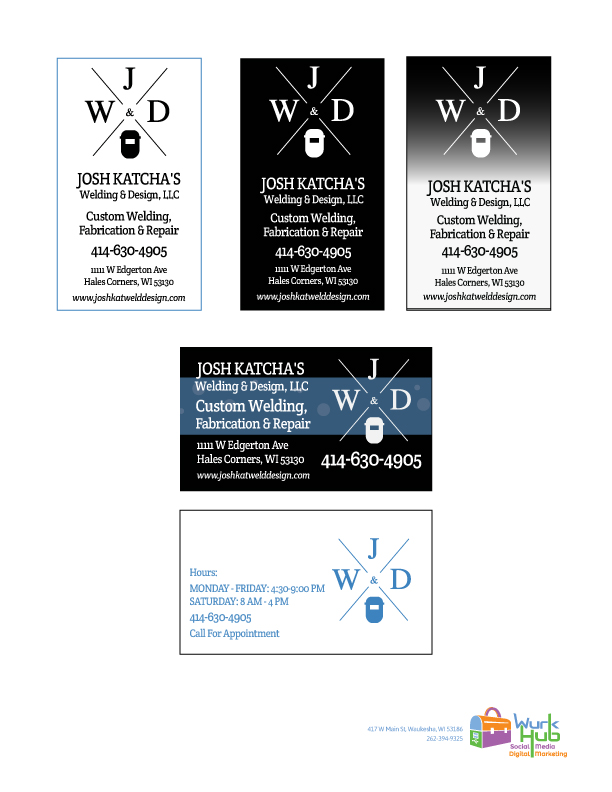 Project: City Champs
Non-Profit Organization for Kids
For non-profit organizations and companies with upcoming special occasions, brochures are an effective way to quickly tell potential sponsors and/or attendees about your organization, as well as what your event is about. This is a visual, hands-on means of creating awareness while advertising at the same time. At a glance, people will understand what you're all about.
Outside
Inside
Business Card