Project: Josh Katcha Welding
Print is not dead.
One of the best ways to market your business is through a brochure. In a well-designed, two-sided trifold brochure, you can tell people a lot about your business.
This format is an easy way to glance over the highlights of your company.
Delivering your message directly into the hands of potential clients can effectively gain their attention.
Outside (black)
Inside (white)
Business Card Options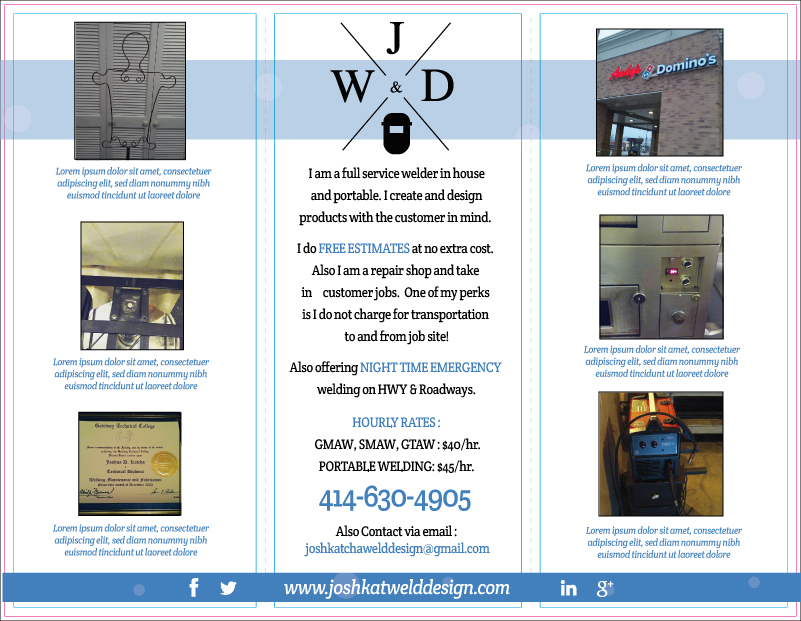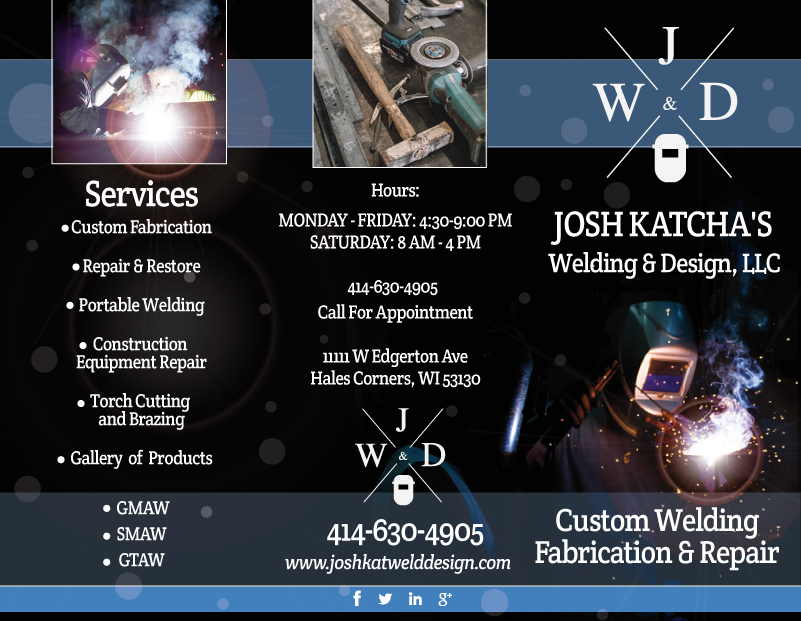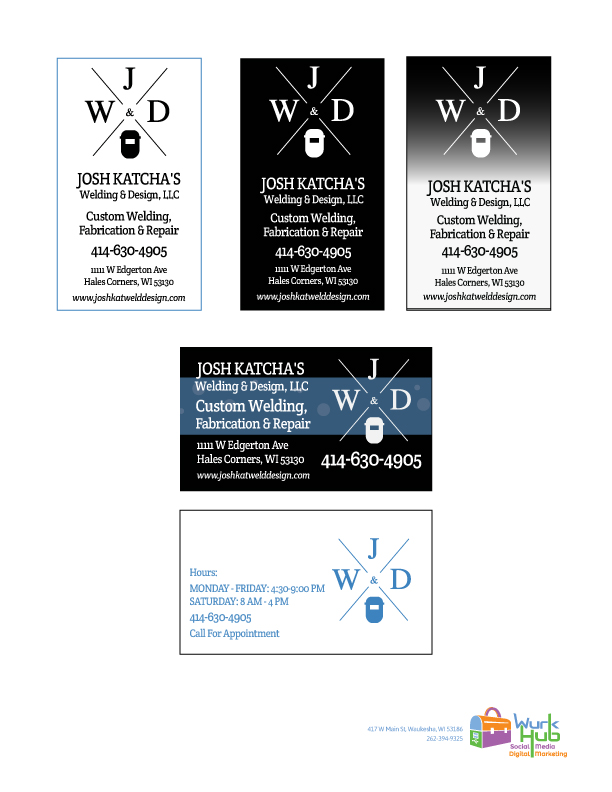 Project: City Champs
Non-Profit Organization for Kids
For non-profit organizations and companies with upcoming special occasions, brochures are an effective way to quickly tell potential sponsors and/or attendees about your organization, as well as what your event is about.
This is a visual, hands-on means of creating awareness while advertising at the same time.
At a glance, people will understand what you're all about.
Outside
Inside
Business Card